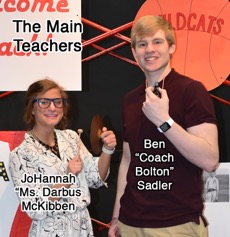 The weather cancelled the MVAOCOU High School's presentation of "High School Musical Jr" but those who attended the play on Friday were treated to a great performance.
The story is about high school students Gabriella and Troy who shine on the basketball court and in math class but decide to try out for the school musical as well, despite being told to stay with the activities that they know. When the antagonists Sharpay and Ryan try to sabotage the tryouts, Gabriella's and Troy's friends help them out.
Please enjoy these pictures from the play and of the cast.