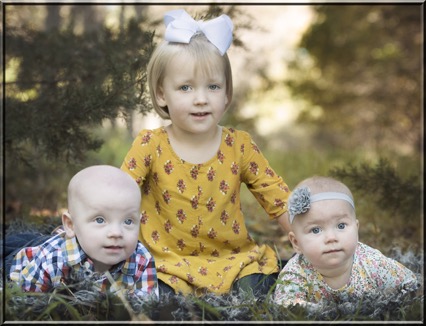 Eva Alice Kingland, daughter of Sara and Ben Kingland of Humbolt, would like to help announce the birth of her little brother Aiden Mark Kingland born May 12, 2017.
Eva also announces the birth of her cousin, Olivia Ann Hall who was born on March 22 ,2017 to Amy and David Hall of West Des Moines.
Proud granparents of Eva and Aiden are Mark and Marilyn Boyle of Danbury and Mark & Brenda Kingland of Forest City. Proud grandparents of Olivia are Marilyn and Mark Boyle and Dennis and Pam Hall of Waukee.