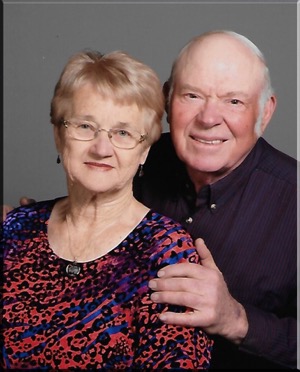 Irvin and Elleen Oberreuter will celebrate their 60th wedding anniversary on August 8, 2019.
The couple was married on August 8, 1959, at St Mary's Catholic Church in Danbury by Father Sweeney.
Their children are Chris (Angela), Mike (Carrie), Steve (Sherri), Lynn (Dave) Plantz, Mark (Robin), James (Angie), and Craig (Brandi). They have 18 grandchildren and 11 great grandchildren, 2 step grandchildren and 2 step great grandchildren.
They will celebrate with their family in Storm Lake.